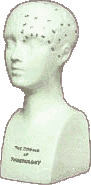 Last update: 1998-05-01

Webdesign by:

Phrenology: Self-esteem
Self-esteem is the faculty which stands for self-love and dignity. An underdeveloped Self-esteem causes a lack of self-confidence, a lack of pride and a servile docility.
An overdeveloped Self-esteem stands for egotism, prejudice, self-centredness, arrogance and disdain.
In moderate development, it confers self-confidence and self-reliance, with a sense of personal responsibility and dignity, and a proper sense of pride.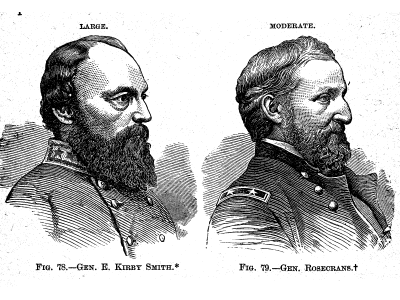 Localisation
Self-esteem is located on the upper back of the skull, at an angle of approximately 45¡ drawn from the aural conduct.

See also the Phrenological Chart
Interaction with other faculties:
Self-esteem + Firmness: egoistic arrogance, tyrannism, desire to rule and control others